The story
Reason for Establishment of "Ogijima's Future Education Project"
In June 2019 a screening of an education documentary film called "Most Likely to Succeed" was shown on Ogijima." Parents with children on the island and the headmaster of the Ogijima elementary and secondary school gathered for the showing and the discussion afterwards.
During the discussion session, we shared our impressions on the movie, our thoughts about different education methods, as well as specific thoughts about education and raising children on Ogijima. Many of the parents were interested in education and creating new things, and after the movie show, the PTA gathered once again to discuss 'what to do next', which lead to the establishing new group and this project.
Life and Education on Ogijima
Most of the younger people living on Ogijima have from a variety of backgrounds. Some are from Tokyo or Osaka. Others have moved here with their families from overseas, coming from countries such as the U.S.. Australia, and Thailand. Occupations of those who have moved here are also broad, ranging from web designer, engineer, video journalist, baker, hairdresser, and former teacher. What they all have in common, is that they moved to Ogijima because they really liked the island.
While it is only one ferry ride to Takamatsu City, the capital of Kagawa prefecture, there is a beautiful calm sea and mountain outside the classroom window in Ogijima. Many of the roads are very narrow and do not have enough space for cars, so there are very few cars driving on the island. In the harvest season, there is lots of give and take of vegetables. and The community looks out for all of the children. For example, if parents are looking for children at dinner time, many people share where they last saw them or help the parents look. The character and open atmosphere created by islanders are some of the many reasons why many like Ogijima.
On Ogijima, there are both a primary and a secondary school that reopened in 2014, and a nursery school which opened in 2016. Although young generations have come to live on this island, there are still only a small number of children. The school is run by multiple grades learning in the same classroom, and children between the ages of 1-5 spend the day in two rooms at the nursery school.

About "Most Likely to Succeed"
The film addresses the question, "What kind of education is necessary for children in the 21st century when artificial intelligence (AI) and robots are permeating into their lives?"
The film follows two groups of ninth graders through their first year at High Tech High School, a public charter school founded in 2000 in San Diego, California. The school employs project-based learning with an emphasis on STEAM (Science, Technology, Engineering, Art, and Mathematics), which develops the ability to solve problems in a cross-curricular way that is currently attracting attention around the world. Click here for the Most Likely To Succeed trailer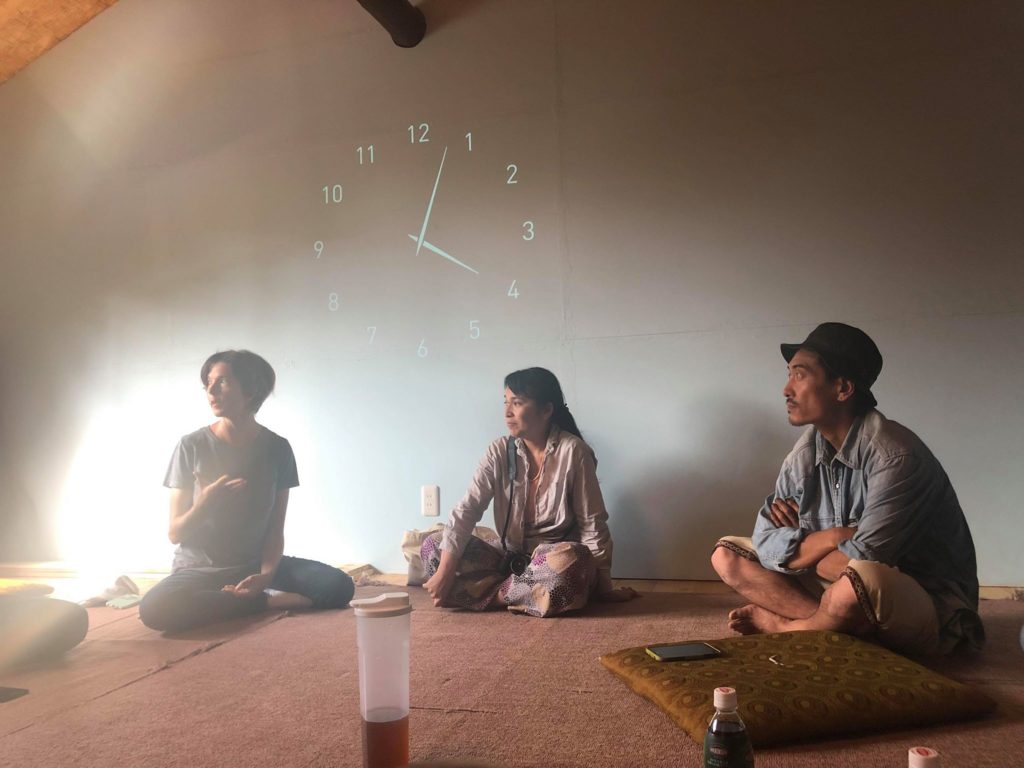 Our Objective
1. Consider and move forward with a new education direction as a school on a small island
We will propose and promote different approaches to education, such as project based learning in cooperation with the school, PTA, and community.
2. Learn and adopt different forms of learning and publish them as examples
We will investigate forms of education (such as project based learning, Jena Plan, and active learning) that are different than the traditional Japanese form of learning, and establish a system that is feasible for our school and community.
While we conduct this project, we will fully utilize Ogijima's features – that there is a small number of students, that islanders have diverse backgrounds and areas of expertise, and that our community is open minded.
We hope that through showing a glimpse of these activities, we will meet new friends, and be a reference if any other community or people are also making new movements similar to this one.
3. Increase the number of families on Ogijima
We hope that through this project, the number of families on Ogijima will increase. And we are also happy if more people become interested in Ogijima. Please contact 男木島生活研究所 for moving to Ogijima.