This original article was written in Japanese. English translation can be found at the end of the article.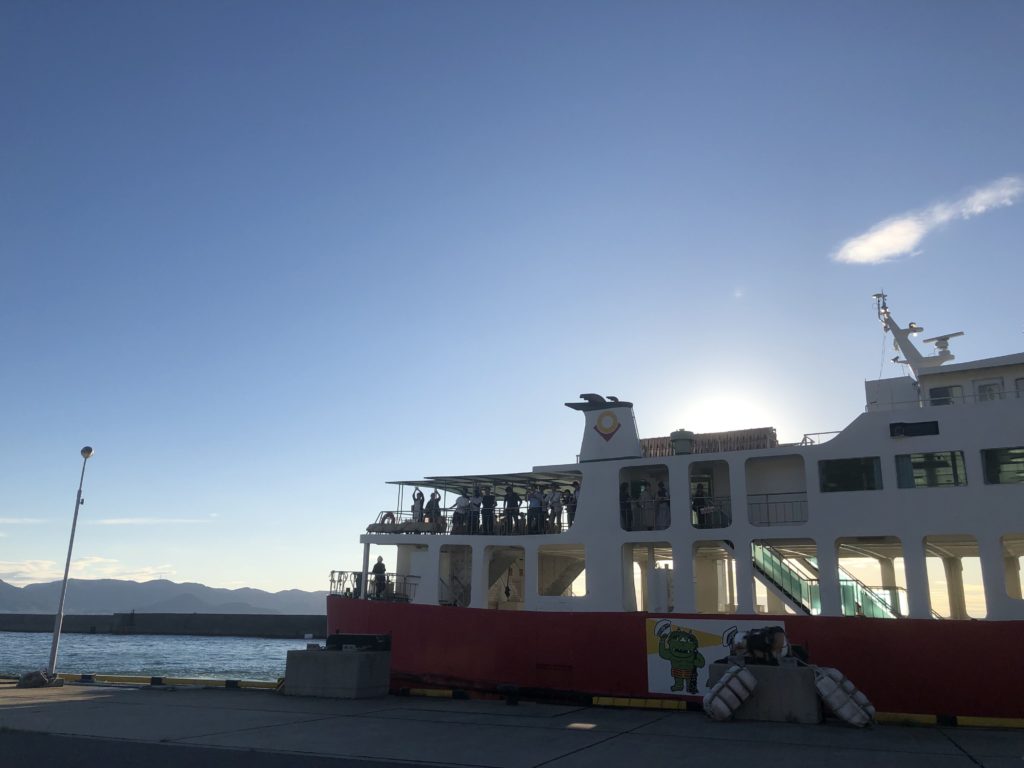 ---
On Sep 23rd, members of Ubiquitous Study Group came to Ogijima to watch the education documentary, Most Likely to Succeed. Many of the participants were elementary school teachers who teach in Kagawa prefecture, others work in related fields, and others were Ogijima islanders. A total of around 20 people attended to watch the film and join the discussion after the show.
"Ogijima, future education" project members saw this film for the first in June with parents on Ogijima. It was interesting as the discussions were more focused on issues in the current education system, disparity among families, and specific obstacles in order to achieve the goals.
About Ubiquitous Study Group
This study group started in 2008 among young people who were interested in future education. Participants were only teachers and students when the group began, but from 104th meeting, they began to accept everyone who wanted to participate, and now wide variety of people from different industry participate – University students, corporate managers, NPO representatives, administrative staff, housewives, architects, instructors, artists etc.
The main activities are monthly study meetings, and online information sharing. This meeting was their 183 meeting for the group.