Ogijima Future Education Project is aiming to set a rich education environment for children on Ogijima. We have planned out an activity for Ogijima kids to gather beyond school and nursery school.
This spring, some of the children on Ogijima had expressed an interest in what the fishermen were doing. They frequently spent time observing the fishermen coming in and out of the port, taking care of their boats and equipment, and even watching fishermen on the sea wall as they fished with poles.
After our juice bar on Children's Day we had money to spend, so we decided to buy several fishing poles that could be shared among the children. We also asked if there was a community fishermen that would be willing to show the children how to do it.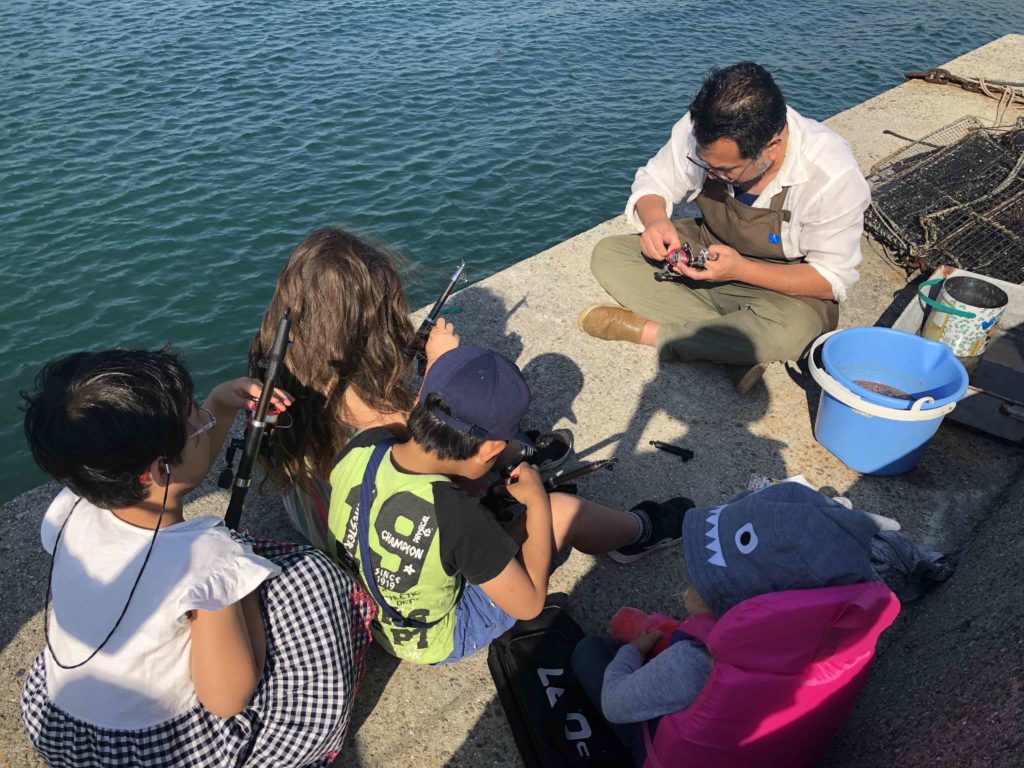 On the scheduled day, the children all came together at the fishing port and Yamato-san showed the children how to put their poles together, and helped them tie on the hooks. With a little patience and some bait, almost all the children were successful in catching fish! It was very exciting for the kids to see how it's done and to feel successful. Some of them have gone out several times since this first fishing trip, to catch more fish!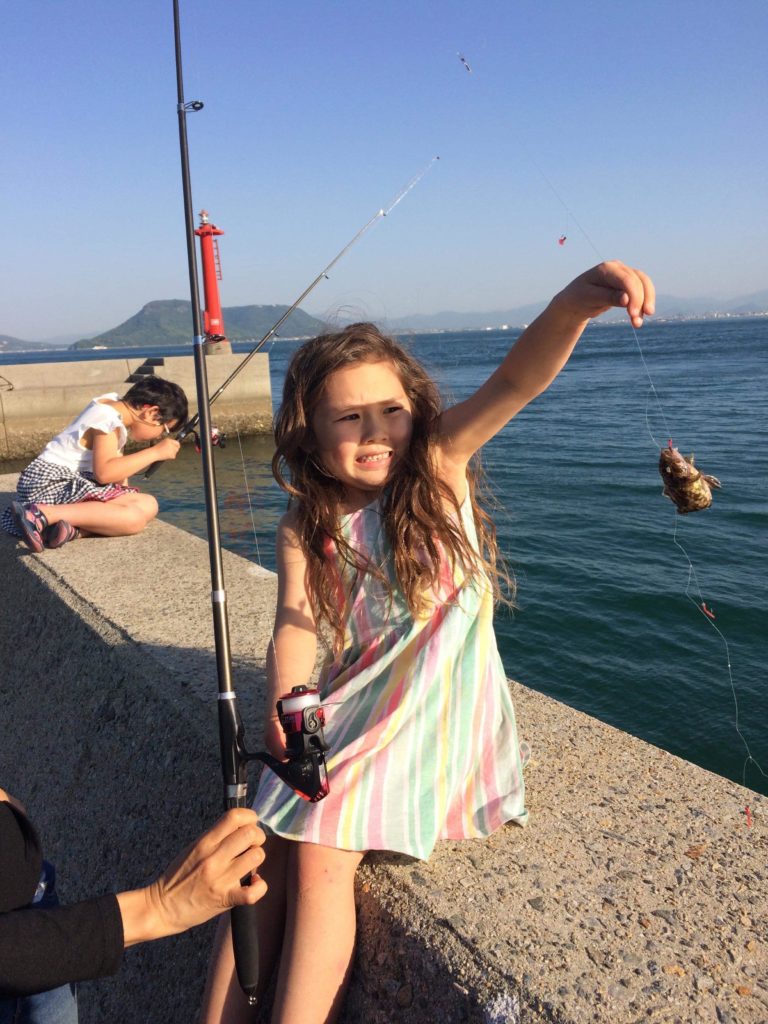 This is such a great experience for the children to make cognitive connections between the fish that they eat with their families, and the fish in the sea. Understanding where our food comes is important.
There were many questions and conversations about the process of catching fish and also fish anatomy and growth. Here are a few things that we talked about:
What would attract the fish or why would they want to bite onto our hooks?
What were the fish doing down there?
Is this fish big enough to keep? Why or why not?
How do fish breath?
There are not as many fishermen on Ogijima as there used to be, so it felt very special for the next generation of children to be introduced to this part of Ogijima's history and culture.